Japan International Research Center for Agricultural Sciences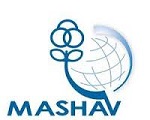 Fellowships and awards for agricultural research of benefit for developing countries
Japan's International Research Center for Agricultural Sciences (JIRCAS) is an agency in the country's Ministry of Agriculture, Forestry, and Fisheries. JIRCAS is Japan's only national institute that funds research on agriculture, forestry, and fisheries for the benefit of the developing countries.
Research themes in JIRCAS include environment and natural resource management; sustainable food production (especially agricultural technologies); and improvement of rural livelihoods. JIRCAS also engages in information analysis to interpret international trends in agriculture, forestry, and fisheries.
Grant Programs for Agriculture, Energy, Environment, Natural Resources
The JIRCAS homepage posts notices about opportunities with JIRCAS. They include calls for applications for the JIRCAS visiting fellowships, and calls for nominations for the international awards to young agricultural researchers. These notices follow an annual cycle.
1 — JIRCAS Visiting Research Fellowship Program. Each year, JIRCAS invites promising researchers from institutes in developing countries to conduct research at its facilities in Japan on topics of agriculture, forestry, and fisheries.
About Visiting Fellows, and how to apply
2 — Japan International Award for Young Agricultural Researchers. JIRCAS collaborates with Japan's Ministry of Agriculture, Forestry, and Fisheries to present awards to outstanding young agricultural researchers working in developing countries. There are no nationality restrictions. Three awards are made annually.
Geographical Distribution of Grant Activities in Developing Countries
The JIRCAS website is available in Japanese and English.
JIRCAS publishes an annual report and several other publications.
Contact Us is an email form.