International Tropical Timber Organization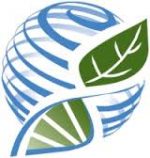 Grants and fellowships in support of tropical forest management, conservation, wood utilization, and forest products trade
Principal Office: International
The International Tropical Timber Organization (ITTO) is an inter-governmental organization to promote the conservation, sustainable management, and use and trade of tropical forest resources. Members are the world's major producing countries and consuming countries of tropical timber.
ITTO works internationally on policies, guidelines, and demonstrations to promote sustainable forest management and forest conservation. It also collects, analyses, and disseminates data on the production and trade of tropical timber.
Grant Programs for Agriculture, Energy, Environment, Natural Resources
1 — Grants for forest management, conservation, and forest products trade. ITTO makes grants for a range of projects in tropical forest management, conservation, wood utilization, and forest products trade. Funded projects at industrial and community levels include pilot and demonstration work, capacity building, and research and development.
Most of ITTO's projects are submitted and implemented by national governments, often with partners that include conservation NGOs, universities, timber industry associations, community organizations, and others.
Pre-projects generally are funded at less than US$100 thousand. Project grants normally range from US$100 thousand to US$1 million.
APPLICATION: ITTO provides a Manual for Project Formulation (in English, French, and Spanish) which explains the details of the content, organization, and format of proposals. Grants are made through ITTO's regular grants cycle, and more recently through the addition of thematic grant-making programs.
Proposals are submitted by ITTO's member governments on behalf of themselves and/or other project implementing organizations. NGOs, universities, forest industry groups, community organizations, and other grant seekers coordinate their proposals with their respective ITTO government members.
About project funding, and the application process 
2 — Fellowships for professional development. The Freezailah Fellowship Fund strengthens professional development and expertise in tropical forestry and related disciplines. Fellowships are mainly for short-term activities such as support of early and mid-career individuals in conferences, training courses, and study tours. Fellowships also can be used to prepare manuals and monographs, and to support post-graduate study.
The fellowship program is open to nationals of ITTO's member countries, and they are awarded primarily to nationals of developing countries. The maximum fellowship grant is US$10 thousand.
APPLICATION: ITTO supports fellowship applications each year. The website posts application guidelines, eligibility criteria, application forms (English, French, Spanish), and calendar deadlines.
Geographical Distribution of Grant Activities in Developing Countries
ITTO's members in developing countries are indicated below within the geographical structure of the Terra Viva Grants Directory. All are considered timber-producing countries except China and Albania
Southeast Asia and Pacific Islands: Cambodia, Fiji, Indonesia, Malaysia, Myanmar, Papua New Guinea, Philippines, Thailand, Vietnam
East Asia: China
South Asia: India
Eastern Europe and Russia: Albania
Sub-Saharan Africa: Benin, Cameroon, Central African Republic, Congo, Côte d'Ivoire, DR Congo, Gabon, Ghana, Liberia, Madagascar, Mali, Mozambique, Togo
Latin America and Caribbean: Brazil, Colombia, Costa Rica, Ecuador, Guatemala, Guyana, Honduras, Mexico, Panama, Peru, Suriname, Trinidad and Tobago, Venezuela
ITTO's website is available in English, French, Spanish, and Japanese.
Projects in ITTO are funded by voluntary contributions, mainly from its consumer member countries (Japan, Switzerland, USA, Norway, Netherlands, and others).
ITTO's web page for Council and Committees announces pending proposals, project evaluations, and recent funding approvals.
ITTO provides contact information for its main office in Yokohama, Japan.