Taiwan International Cooperation and Development Fund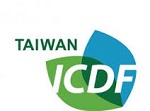 Support for higher education in subject areas that include sustainable agriculture and environment
The Taiwan International Cooperation and Development Fund (ICDF) aims to boost socio-economic development, enhance human resources, promote economic relations, and offer humanitarian assistance in partner developing countries.
Program actions the form of lending and investment; technical cooperation; humanitarian assistance; and international education and training.
Thematic areas in ICDF include sustainable agriculture, aquaculture, clean energy, environmental accounting, and measures to address climate change and natural disasters (among others).
Grant Programs for Agriculture, Energy, Environment, Natural Resources
International Education and Training. ICDF's department for International Education and Training sponsors professional workshops, education in partner countries, and scholarships for higher education in Taiwan.
Professional Workshops — ICDF aims to include about 500 participants per year in workshops for government officials and NGOs in topics of agriculture, environment, and other development fields. The workshops are held in ICDF's partner countries.
Education in Partner Countries — ICDF offers financial support and supplies to improve primary and secondary education in its partner countries.
Higher Education in Taiwan — ICDF provides scholarship funds to support talented professionals in its partner developing countries for higher education at 18 participating universities in Taiwan. The areas of study include tropical agriculture, aquaculture, and other disciplines relevant to demands in the partner countries.
International Cooperation Alliance (TICA) — TICA organizes a yearly forum to address the operational effectiveness of the international higher education scholarship program, through which representatives of each school are able to share their experience.
About International Education and Training
APPLICATION: Professional workshops and local educational projects are managed by ICDF and Taiwan's diplomatic missions in the partner countries.
Scholarships for higher education in Taiwan are announced on ICDF's website in annual cycles. Each announcement lists cooperating universities; academic programs open for scholarships; eligibility criteria; the application process; and the calendar deadline for applications.
Lending and Investment. TaiwanICDF provides technical and financial assistance to help partner countries achieve their development objectives and realize steady, sustainable socio-economic growth. The main sectors covered by lending operations include:
Economic Infrastructure and Services — Improving sustainable economic growth through public infrastructure and re-lending projects to support the production activities of micro, small and medium-sized enterprises (MSMEs).
Social Infrastructure and Services — Enhancing living conditions through the implementation of social welfare projects, such as environmental and public health development.
Production Sectors — Providing assistance to production sectors, including the agricultural, forestry, fisheries, livestock and industrial sectors, such as expanding access to finance for agribusinesses or small-farm holders to cope with climate change.
APPLICATION: Prior to implementation, each project is assessed for its financial and economic feasibility, and to ensure that cooperating stakeholders possess sufficient technical and institutional capacity.
About Lending and Investment
Geographical Distribution of Grant Activities in Developing Countries
Worldwide
ICDF's website is available in Chinese and English.
The Alumni Society comprises individuals who have participated in ICDF's programs of training and education. ICDF is willing to support each country's alumni network with up to US$2 thousand annually. Moreover, the alumni networks may be able to advise prospective applicants about ICDF's programs.
Taiwan's Ministry of Foreign Affairs offers a directory of Taiwan's diplomatic missions.
ICDF provides contact information, organized by subjects.
April 2021