Swedish International Development Cooperation Agency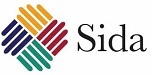 Grants in Sweden and developing countries in themes of environment and natural resources
The Swedish International Development Cooperation Agency (Sida) reports to Sweden's Ministry of Foreign Affairs. Sida's defining goal is to make it possible for poor people in the developing world to improve their living conditions.
Sweden strongly supports the environment on the international agenda, and the country is active in the global environmental debate. Leading themes for Sida include biodiversity and ecosystems; agriculture, forestry, and land management; water supply and sanitation; fishing, coastal development, and marine environments; and climate change.
Grant Programs for Agriculture, Energy, Environment, Natural Resources
1 — Support for Civil Society Organizations in Sweden and Developing Countries. Sida funds Swedish civil society organizations that have programs and projects in the developing world. The largest of these are Swedish framework ("umbrella") organizations that in turn make grants to member organizations, including partners in developing countries. Sweden's framework organizations include several that are active in environment and natural resources.

About cooperation with civil society
APPLICATION: Sida explains how interventions is developing countries are chosen.

2 — Support for Private Enterprise. Sida co-finances private businesses to launch or expand social enterprise projects in and for the developing world.
The programs include public-private partnerships; Sida's guarantee instrument; land-related investments in Africa; and others
About collaboration with the private sector
3 — Challenge Programs. Sida supports challenge funds in different subject areas in order to find innovative solutions to high-risk development challenges. Subject areas include agriculture, water, and energy – among others.
The challenge programs support innovations in their early stages where there are few or no other sources of finance. The contribution by Sida and its partners to the challenge funds usually must be matched by a certain percent of self-funding.
About international training programs
APPLICATION: Sida's website posts training courses by year, region, and theme. Each course is separately profiled to identify objectives, eligibility criteria, dates, and how and when to apply.
5 — Research for Development. Sida's support for research related to development has several components. Sida makes grants to research organizations, universities and research institutes in partner countries; regional research networks; and international research programs. Sida also supports research activities in Sweden relevant to developing countries.
About Sida's support for research programs
The priority countries for Sida's development cooperation are identified below, applying the regional framework of the Terra Viva Grants Directory.
Southeast Asia and Pacific Islands: Cambodia, Myanmar
South Asia: Bangladesh
Eurasia and Central Asia: Afghanistan, Georgia, Turkey
Eastern Europe and Russia: Albania, Belarus, Bosnia and Herzegovina, Kosovo, Moldova, Russia, Serbia, Ukraine
North Africa and Middle East: Iraq, Palestinian Territories, Syria
Sub-Saharan Africa: Burkina Faso, Dem Rep Congo, Ethiopia, Kenya, Liberia, Mali, Mozambique, Rwanda, Somalia, South Sudan, Sudan, Tanzania, Uganda, Zambia, Zimbabwe
Latin America and Caribbean: Bolivia, Colombia, Guatemala
Sida's website is available in Swedish and English.
Sweden is consistently among the world's most generous providers of development assistance.
Two of Sweden's "green" framework organizations are the Swedish Society for Nature Conservation, and the World Wide Fund for Nature (WWF-Sweden). Additionally, several other Swedish framework organizations support activities in rural development and the green sectors.
Sida does not fund international students for education programs in Sweden. Instead, interested individuals should consult the website Study in Sweden.
Sida posts contact information for its offices in Sweden.
Some Swedish embassies and consulates may fund projects locally. Interested persons should inquire for information through Sweden's diplomatic missions.
Grant seekers may find useful information and guidance from Forum Syd. This is an umbrella group of 160 Swedish organizations active in international development. Forum Syd has field offices in several world regions.
April 2021