Spanish Agency for International Development Cooperation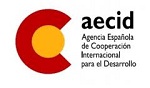 Grants to organizations in Spain and developing countries for projects in water and sanitation, fisheries, energy, natural resources, and environmental management
Within Spain's Ministry of Foreign Affairs and Cooperation, the Spanish Agency for International Development Cooperation (AECID) designs, implements, and manages the country's policies and programs for development cooperation. It does this in coordination with Spain's State Department for International Cooperation (SECI).
Among Spain's thematic program areas for its development cooperation are rural development and food security; water and sanitation; and environmental sustainability and climate change.
Grant Programs for Agriculture, Energy, Environment, Natural Resources
1 — Grants to Spanish Civil Society Organizations. AECID funds framework grants and project grants implemented by civil society organizations in Spain. Spanish NGOs accredited by AECID as qualified development NGOs can apply for framework programs that fund activities in multiple sectors and countries. AECID also makes grants to fund individual projects that have a single development objective in a single country.
About support to Spanish civil society
APPLICATION: Grants are made through an annual call for proposals.
Link to AECID's calls for proposals (grants)
2 — Support for Education and Training. AECID administers a variety of grants for education and training. Programs for non-Spaniards include masters and doctoral education in Spain, summer short courses, and others.
About scholarships and other support for education and training

APPLICATION: Most academic scholarships and other grants for education and training are awarded through open competitions.
Link to AECID's calls for proposals (training)
Link to AECID's calls for proposals (scholarships)
3 — Cooperation Fund for Water and Sanitation (Fondo de Cooperación para Agua y Saneamiento). The Cooperation Fund for Water and Sanitation (FCAS) is jointly administered with the Inter-American Development Bank. Grants are available to government agencies and civil society organizations that provide services in water and sanitation in member countries of the Latin American Community of Nations (and Haiti).
Priority is for Latin America's poorest countries. The grants finance projects in drinking water, sewage treatment, storm water drainage, and climate change adaptation.
About the program
APPLICATION: In each eligible country of Latin America, grant seekers submit their applications through AECID's local office. There is no application deadline.
About how to apply
Geographical Distribution of Grant Activities in Developing Countries
AECID is present in the countries identified below.
Southeast Asia and Pacific Islands: Philippines, Vietnam
Middle East and North Africa: Algeria, Egypt, Jordan, Morocco, Palestinian Territories, Tunisia

Sub-Saharan Africa: Angola, Cape Verde, Ethiopia, Equatorial Guinea, Mauritania, Mali, Mozambique, Namibia, Niger, Senegal
Latin America and Caribbean: Argentina, Bolivia, Brazil, Chile, Colombia, Costa Rica, Cuba, Dominican Republic, Ecuador, El Salvador, Guatemala, Haiti, Honduras, Mexico, Nicaragua, Panama, Paraguay, Peru, Uruguay, Venezuela
AECID's website is available in Spanish, with a summary in English.
AECID provides contact information for its offices in Madrid.
Spain's Ministry of Foreign Affairs offers a directory of the country's diplomatic missions.
April 2021