Japan International Cooperation Agency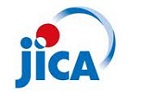 Support to Japanese civil society for cooperation projects in developing countries, and to professionals in developing countries for training and education in Japan
Japan's Ministry of Foreign Affairs provides the country's policy on development assistance, which is implemented in part by the Japan International Cooperation Agency (JICA). JICA works by means of technical cooperation and grant aid.
JICA's many thematic areas include conservation of the natural environment; environmental management (pollution issues); water resources and disaster management; natural resources and energy (including climate change); agriculture and rural development; and fisheries.
Grant Programs for Agriculture, Energy, Environment, Natural Resources
1 — Partnership Program for Japanese Civil Society. The Partnership Program is JICA's outreach to civil society in Japan. It is based on proposals made by Japanese NGOs, universities, local governments, and public-interest corporations. JICA also supports several categories of Japanese volunteers for assignments in developing countries.
About the Partnership Program
APPLICATION: Japanese civil society organizations and Japanese volunteers contact JICA through its domestic offices in Japan.
Link to JICA's offices in Japan
2 — Training Programs in Japan for Professionals of Developing Countries. JICA supports individuals from the developing countries to travel to Japan for training, education, and professional contacts. Most participants are affiliated with the public sector, although an increasing number of participants are from civil society.
Training and Dialogue Programs — These originate as an invitation from Japan to a developing country. JICA funds hundreds of courses per year in subjects that include agriculture, water resources, energy, nature conservation, pollution management, and fisheries. JICA's Training and Dialogue Programs receive over 10 thousand individuals per year.
Training Program for Young Leaders — This program focuses on training and education of young leaders in their areas of professional specialization. Japan selects candidates in the developing countries — who are currently in their twenties and thirties — for training in Japan.
About technical training
APPLICATION: These capacity-building initiatives connect with JICA's bilateral projects in developing countries. They are accessed through JICA's country offices.
Link to JICA's country office
3 — Small Grants in Developing Countries. The Grassroots Human Security Grants are made to grassroots civil society organizations, local governments, and other organizations.
APPLICATION: These grants are offered through some of the Japanese diplomatic missions. Potentially interested applicants need to inquire with the relevant embassy or other diplomatic mission.
Link to Japan's diplomatic missions
Geographical Distribution of Grant Activities in Developing Countries
JICA's bilateral partner countries are identified below, using the geographical structure of the Terra Viva Grants Directory.
Southeast Asia and Pacific Islands: Cambodia, Fiji, Indonesia, Laos, Malaysia, Marshall Islands, Micronesia, Myanmar, Palau, Papua New Guinea, Philippines, Samoa, Solomon Islands, Thailand, Timor-Leste, Tonga, Vanuatu, Vietnam
East Asia: China, Mongolia
South Asia: Bangladesh, Bhutan, India, Maldives, Nepal, Pakistan, Sri Lanka
Eurasia and Central Asia: Afghanistan, Iran, Kyrgyzstan, Tajikistan, Turkey, Uzbekistan
Eastern Europe and Russia: Albania, Bosnia and Herzegovina, Kosovo, Macedonia, Montenegro, Serbia
Middle East and North Africa: Egypt, Iraq, Jordan, Morocco, Palestinian Territories, Syria, Tunisia, Yemen
Sub-Saharan Africa: Benin, Botswana, Burkina Faso, Burundi, Cameroon, Comoros, Cote d'Ivoire, Dem Rep of Congo, Djibouti, Eritrea, Ethiopia, Gabon, Ghana, Kenya, Liberia, Madagascar, Malawi, Mauritius, Mozambique, Namibia, Niger, Nigeria, Rwanda, Senegal, Seychelles, Sierra Leone, Somalia, South Africa, South Sudan, Sudan, Tanzania, Uganda, Zambia, Zimbabwe
Latin America and Caribbean: Argentina, Belize, Bolivia, Brazil, Chile, Colombia, Costa Rica, Cuba, Dominican Republic, Ecuador, El Salvador, Guatemala, Haiti, Honduras, Jamaica, Mexico, Nicaragua, Panama, Paraguay, Peru, Saint Lucia, Uruguay, Venezuela
JICA's website is available in Japanese and English, with summaries in French and Spanish.
JICA publishes profiles and contact information for its regional and country offices.
The Frequently Asked Questions (FAQ) address aspects of participating in JICA's programs.
Publications include detailed annual reports (Japanese and English), a quarterly newsletter, and other information about JICA's activities.
In some of its main partner countries, JICA supports an Alumni Association of participants in JICA's training programs, affiliates in organizations related to JICA's technical assistance, and other individuals. These associations can be a contact for individuals in search of opportunities (e.g., training courses) with JICA. Some of the alumni groups have websites.
The Japan NGO Center for International Cooperation (JANIC) offers a summary in English.
March 2021