Japan Fund for Global Environment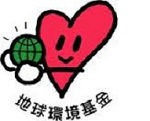 Grants for grassroots conservation in Japan and developing countries
The Japan Fund for Global Environment (JFGE) was established with an initial endowment from the Japanese government, together with contributions from individuals and private corporations.
The interest from these funds provides financial support for NGO programs working for conservation in Japan and developing countries. JFGE is administered by Japan's Environmental Restoration and Conservation Agency.
Grant Programs for Agriculture, Energy, Environment, Natural Resources
Grants program. JFGE supports field-based conservation at the grassroots level in Japan and developing countries. Thematic interests include afforestation; wildlife management; pollution prevention; and training and research in support of these objectives.
The JFGE makes grants for relevant activities implemented in developing countries by Japanese NGOs; activities implemented in developing countries by non-Japanese NGOs; and activities implemented in Japan by Japanese NGOs.
Grant recipients are legally registered non-profit organizations. JFGE defines this to include foundations, incorporated and unincorporated associations, and specified non-profit organizations.
APPLICATION: The JFGE issues an annual call for proposals. Each call includes guidelines for grant applicants; eligibility requirements; application periods; and documents to be submitted.
Organizations outside of Japan need to have a representative in Japan (i.e., an individual or organization) to coordinate and submit application materials in Japanese language.
About the grants program, and how to apply
Geographical Distribution of Grant Activities in Developing Countries
Worldwide
JFGE's website is available in Japanese and partially in English.
In most years, the majority of the Fund's projects are implemented in Japan. Of the projects in developing countries, normally less than half are implemented by non-Japanese organizations.
In addition to making grants, JGFE carries out research and supports capacity building of Japanese environmental NGOs.
The frequently asked questions (FAQ) are a useful summary of how the Fund operates.
JFGE provides contact details.
March 2021