Chile-Chile International Cooperation Agency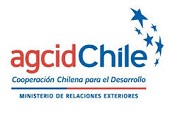 Grants in food security, environment, and energy for projects in South-South and triangular development cooperation
The government of Chile established the Chile International Cooperation Agency (Agencia de Cooperación Internacional de Chile, AGCI) within its Ministry of Foreign Affairs. AGCI administers South-South and triangular cooperation to transfer skills and knowledge to other countries, principally the lower-income countries of Latin America and the Caribbean region.
Development themes in AGCI are education and culture; health; governance and security; social development and protection; commerce and trade; support for productive sectors (including agriculture, fisheries, and forestry); and environment and energy.
Grant Programs for Agriculture, Energy, Environment, Natural Resources
Grant funding. AGCI makes grants in various thematic areas that may include support for projects in food security (agriculture), environment, and energy. Grants are often made in partnerships with other organizations, such as bilateral aid agencies and UN agencies, to promote South-South and/or triangular cooperation.
APPLICATION: AGCI posts calls for proposals as news items (noticias) on its home page. Each announcement generally describes the grant purpose, eligibility, and how and when to apply.
Link to news
Geographical Distribution of Grant Activities in Developing Countries
Latin America and Caribbean
Note: As a guiding principle, AGCI aims to focus on assistance to countries of equal or lower income than Chile.
The AGCI administers scholarship programs for Chileans to be trained and educated outside of the country, and for international students to attend Chilean universities. Most international scholarships are for Latin Americans, although some programs invite applicants from other regions.
The government of Chile provides contact information for its diplomatic missions worldwide.
February 2021