Belgian Development Cooperation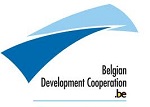 Grants for nonprofit Belgian development organizations, grants for civil society in partner countries, and grants in partner countries for study and training
Principal Office:
Belgium
Belgium's official development cooperation is under the administration of the Ministry of Foreign Affairs, Foreign Trade, and Development Cooperation.
The Director-General for Development Cooperation (DGD) is responsible for Belgium's development policy, while Belgian Technical Cooperation (BTC) manages its implementation. However, the DGD retains authority for multilateral cooperation, as well as coordination and co-financing of NGO cooperation.
The thematic areas of central relevance in the Terra Viva Grants Directory area agriculture and food security, and environment and climate change.
Grant Programs for Agriculture, Energy, Environment, Natural Resources
1 — Co-Financing of Civil Society Organizations. Belgium funds grant-making programs for civil society in Belgium and its partner developing countries. The programs of most relevance in the Terra Viva Grants Directory are identified below.

Program Co-Financing of Belgian Organizations — Selected Belgian NGOs and other nonprofit organizations (i.e., universities, institutes, and associations) are eligible for co-financing through DGD under framework agreements. The DGD identifies the current eligible institutions.
Belgian Fund for Food Security — The Belgian Fund for Food Security is financed through the Belgian National Lottery to fund projects in Sub-Sahara Africa. Projects can be proposed by Belgian NGOs whose partnership programs have been previously approved by the Fund.
Consolidation of Society in Partner Countries — This funding instrument is for civil society organizations in Belgium's aid-receiving partner countries. Belgium's embassies in these countries identify thematic priorities that can be supported.
APPLICATION: Civil society organizations in Belgium contact DGD in Brussels regarding the co-financing grants and the Belgian Fund for Food Security.
Civil society organizations in Belgium's partner countries contact the attaché for development cooperation at the relevant Belgian embassy and/or make contact with the country office of Belgian Technical Cooperation.
2 — Grants for Study and Training Available in Partner Countries. Belgium has several categories of scholarships and training for individuals from developing countries. They include education grants for study in Belgium; grants to train in Belgium; local grants (i.e., in the developing countries); and mixed doctorates.
Belgium's partner countries for bilateral assistance are identified below, applying the regional framework of the Terra Viva Grants Directory.
North Africa and Middle East: Morocco, Palestinian Territories
Sub-Saharan Africa: Benin, Burkina Faso, Burundi, Dem Rep Congo, Guinea, Mali, Mozambique, Niger, Rwanda, Senegal, Tanzania, Uganda

Note: Belgium concentrates its bilateral cooperation in the preceding 14 partner countries. However, DGD's framework agreements with Belgian NGOs take in a broader range of countries, and the scope of the Belgian Fund for Food Security is all of Sub-Saharan Africa.
DGD's website is available in Dutch, French, English, and partially in German.
Partnerships in Development Cooperation is a guide to the institutional structure of Belgium's development assistance.
Belgium has several groups of civil society organizations engaged in awareness building and project activities in international development. The Flemish Federation of NGOs for Development Co-operation has over 50 members, the most member organizations recognized by Belgium's development cooperation. Acodev is the Belgian federation of French-speaking and German-speaking NGOs.CNCD-11.11.11 is a Belgian voice on international solidarity.
February 2021