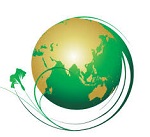 Grants for local communities in topics related to environment and natural resources integrated with economic development
The Alstom company is a world leader in providing transport infrastructure, power generation, and power transmission – with operations in about 100 countries. 
The company established the Alstom Foundation in 2007. The Foundation's interests are:
Economic and social development;

  

Environmental protection; 

Access to mobility; and  

Access to energy and water

.
Grant Programs for Agriculture, Energy, Environment, Natural Resources
Support for environmental activities by local communities. The range of activities is broad to include support for water supply and sanitation; renewable energy; reforestation; waste management; ecotourism; environmental awareness campaigns, and training in these and related subjects.
The Foundation also contributes emergency relief following disasters such as flooding, tsunamis, earthquakes, and sludge spills.
Projects supported by Alstom are in partnerships with local civil society organizations, as well as with international organizations.
About the program
[content_box box_type="e.g. normal"]APPLICATION: The Alstom Foundation makes annual calls for proposals. Projects have to be located in a country in which Alstom is represented and involve local stakeholders and local team/management.
All projects must be submitted by an NGO together with an Alstom employee acting in the role of the Project Promoter.
Find out how to submit a project
Geographical Distribution of Grant Activities in Developing Countries
Alstom already implemented projects in the following countries, applying the regional framework of the Terra Viva Grants Directory.
Southeast Asia and Pacific Islands: Cambodia, Indonesia, Laos, Malaysia, Philippines, Thailand, Vietnam

East Asia: China
South Asia: Bangladesh, Bhutan, India, Nepal
Eurasia and Central Asia: Afghanistan, Kazakhstan, Tajikistan, Turkey 
Eastern Europe and Russia: Croatia, Russia
Middle East and North Africa: Algeria, Egypt, Morocco, Saudi Arabia, United Arab Emirates
Sub-Saharan Africa: Burkina Faso, Cameroon, Ethiopia, Kenya, Mali, Mozambique, Senegal, South Africa, Tanzania
Latin America and Caribbean: Argentina, Brazil, Chile, Colombia, Ecuador, Guatemala, Haiti, Mexico, Panama, Peru, Venezuela
Note: Most projects are in countries where Alstom has office locations, but some projects are in additional countries. 
The Foundation provides a searchable database of its funded projects.
June 2021