Women for Water Partnership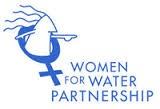 Small grants for capacity building, exchange visits, and project preparation for water projects managed by women
Principal Office: International
The Women for Water Partnership (WfWP) comprises 25 women's networks in approximately 100 countries across the developing world, reaching over one million women. WfWP aims to position women as active leaders, experts, partners, and change agents to realize access to safe water for all.
Members of the partnership engage in advocacy and policy on issues of water resources; work to strengthen the role of women in water networks and water users associations; and give support to field projects contributing to equitable access to safe water and sustainable development.
Grant Programs for Agriculture, Energy, Environment, Natural Resources
Small Grants. The WfWP identifies three categories of small grants:
Capacity development to improve knowledge and skills and to support lobbying and advocacy, fundraising, and organizational strengthening.
Exchange visits to promote the sharing knowledge and experience among WfWP members.
Seed funds to help cover costs of preparing project proposals.
Eligibility for funding is restricted to member organizations of WfWP.
Link to membership application
APPLICATION: Due to uncertain funding, the WfWP is not currently accepting applications for project support.
Geographical Distribution of Grant Activities in Developing Countries
Worldwide
Where We Work identifies project sites in Africa, Asia, Eurasia, Europe, the Middle East,  Central America and the Caribbean, and South America.
The WfWP publishes a list of water organizations and networks.
WfWP provides contact information for its Secretariat in the Netherlands.