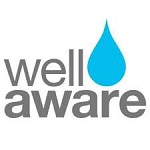 Grants for community water projects in East Africa
Well Aware is a nonprofit organization that aims to help local communities in East Africa find sustainable solutions to address water scarcity and contamination.
Grant Programs for Agriculture, Energy, Environment, Natural Resources
Grants for Community Water Projects. Well Aware funds several types and aspects of community water projects:
Drilling new wells (i.e., new bore holes);
Repairing broken wells;
Rainwater collection;
Water storage;
Gravity-driven water pipelines.
Well Aware aims to support its water projects with integrated project planning; technical evaluation; project oversight; promotion of partnerships; community training in sanitation and hygiene; and community empowerment.
APPLICATION: Well Aware posts an online form for project requests. It also posts an application form that can be printed and sent by email.
An application describes the water needs of the community; possible water solutions; the property situation (e.g., land ownership); the existing water infrastructure; partnering possibilities; and background information about local schools and clinics, electricity supply, crops and livestock, the rainy season, and other aspects of the local situation.
While most current projects are in Kenya, the application form does not restrict the country.
Applications can be submitted at any time; there is no deadline.
Geographical Distribution of Grant Activities in Developing Countries
Sub-Saharan Africa: Kenya, Tanzania (and possibly other countries in East Africa)
Featured Projects can help applicants understand the types of community projects of greatest interest at Well Aware.
Well Aware provides contact information for its office in Texas, USA.