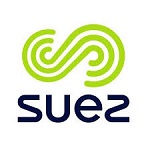 Grants, technical assistance, and prizes for projects in water, sanitation, and waste management
Suez and its subsidiary enterprises are international companies that provide products and services in the fields of water and waste management.
In 2011, Suez established Fonds Suez Initiatives as its philanthropic program, replacing the former "Water for All Foundation." Fonds Suez supports projects in water access, sanitation, waste water treatment, and waste management in developing countries.
Grant Programs for Agriculture, Energy, Environment, Natural Resources
1 — Grants for Project Support. The Fund makes grants and provides technical skills for projects in water, sanitation, waste water treatment, and waste management in developing countries.
Eligibility for grants extends to solidarity organizations and institutions in all countries.
APPLICATION: Applicants complete a pre-application form (French or English) to be sent to the Fund by email at any time. The pre-application describes the organization; provides a project summary; identifies the proposed project manager, project team, and project beneficiaries; and presents an itemized budget. The pre-application also asks for information on how the project will be monitored and sustained.
For pre-applications that meet its criteria, the Fund will request full proposals.
About the program, and how to apply
2 — Suez Prize. This prize competition aims to raise awareness of innovative projects focused on improving water, sanitation, and waste management services in urban areas of the developing world.
Two Prizes are awarded: the "Access to Basic Services Award," and the "Social Entrepreneurship Award." Each prize has a value of €50 thousand.
The prizes are awarded on a cycle of two years.
APPLICATION: The Fund posts objectives, competition rules, eligibility criteria, selection criteria, and the calendar deadline for submissions.
It also shows past award winners.
About the Prize, how to apply
Geographical Distribution of Grant Activities in Developing Countries
Worldwide
The Fund's website is available in French and English.
The Fund coordinates with Aquassistance as an association of Suez employees who work with local organizations in developing countries to share expertise on environmental issues, water, and waste management in humanitarian and emergency situations.