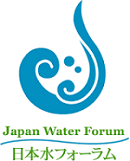 Grants for community water and sanitation
Principal Office: Finland
The Japan Water Forum (JWF) is a nonprofit organization of multiple stakeholders to contribute towards solving the world's water problems.
The Forum was established after Japan hosted the 3rd World Water Forum in year 2003 as a means to continue Japan's international engagement in global water issues.
One of the first initiatives of the Japan Water Forum was to establish an annual program of small grants to help fund water projects in developing countries.
Grant Programs for Agriculture, Energy, Environment, Natural Resources
Small grants for community water and sanitation. The JWF Fund makes small grants for the following types of community projects (among others):
Installation of wells and rainwater storage tanks;
Installation of facilities for improved sanitation;
Education and awareness raising about water and sanitation at the community level.
Grant recipients are community organizations, associations, and development NGOs in developing countries.
The Forum normally awards between 10 and 20 grants each year. The maximum grant is US$1 thousand.
About the JWF Fund
APPLICATION: Once per year, JWF announces calls for proposals on its website and in its newsletters.
The annual announcement discusses eligibility, how to prepare an application, and the submission deadline.
Geographical Distribution of Grant Activities in Developing Countries
Worldwide
JWF's website is available in Japanese and English.
The Darvish Yu Water Fund is managed in collaboration with JWF.
The Forum posts newsletters and other resources.
JWF provides complete contact information.