Charles Stewart Mott Foundation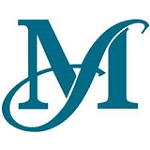 Grants to influence capital investments and trade policies for energy and infrastructure to be compatible with environmental sustainability
The Charles Stewart Mott Foundation supports fresh approaches to advance the well-being of the community, both locally (in Michigan, USA) and globally.
Mott has four program areas, including one in Environment. In this program, the Foundation's international grant making focuses on how to steer investments and policies in energy and infrastructure towards sustainable development.
Grant Programs for Agriculture, Energy, Environment, Natural Resources
Environment. This sub-program in Environment is structured along the themes below.
Infrastructure and Energy for a Sustainable Future – – Mott's grants in this theme are intended to guard against unwise capital investments in large-scale dams, extractive industries, and other major projects which threaten environmental sustainability and local economic opportunity. The Foundation makes grants to regional and global monitoring networks. It also makes grants to intermediary organizations that build local capacity to monitor energy and infrastructure projects.
Sustainable Regional Development and Integration – – Grants in this theme aim to shape trade agreements and investment strategies for sustainable development, with emphasis on Latin America. Mott makes grants to networks and organizations in the Americas that monitor and evaluate policies for regional integration and investment. Additionally, the Foundation makes grants to organizations that engage parliamentarians on oversight and policies related to energy and infrastructure, and to organizations that monitor projects in energy and infrastructure on the ground in the Americas.
About the sub-program International Finance for Sustainability
Climate Change Solutions – –  Grants to support practical solutions that increase the use of renewable energy at the community level in developing countries in the Amazon and Sub-Saharan Africa. Grants are made to national and international NGOs that help entrepreneurs address finance and policy barriers that prevent access to clean energy; and to national and regional organizations that provide technical assistance and networking opportunities to communities.
About the sub-program Advancing Climate Change Solutions
Grants are to tax-exempt organizations in the USA and other countries. The majority of grants are between US$15 thousand and US$250 thousand per year.
APPLICATION: Requests are made through a letter of inquiry (LOI) to describe the purpose and objectives of the organization and the project. LOIs are accepted all year, in English.
If the LOI receives a favorable response at Mott, the Foundation invites a proposal according to its guidelines and requirements.
About how to apply
Geographical Distribution of Grant Activities in Developing Countries
Worldwide
Grant seekers should review Mott's profiles of recent grants to learn the projects and successful grant recipients that Mott currently supports.
The Foundation's international grant making is not only through Environment, but also through its Civil Society Program. This could possibly include grants for strengthening local capacity and building democratic values on issues of environment, energy, resource governance, etc. The regions in the Civil Society Program are Central/Eastern Europe and Russia, and South Africa – in addition to the USA.
Mott has a program area in Conservation of Freshwater Ecosystems, although its geographical scope is limited to North America.
Mott provides contact information.