Wildlife Conservation Society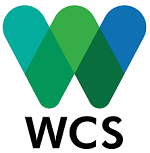 Scholarships for research and education in support of wildlife conservation
The Wildlife Conservation Society (WCS) aims to save wildlife and wild lands worldwide. Towards this end, it engages in science, conservation, education, and the support of zoos and aquariums.
The WCS organizes its work by geographical regions, ecosystems and species, and thematic subjects. It manages about 500 conservation projects around the world.
Grant Programs for Agriculture, Energy, Environment, Natural Resources
1 — Graduate Scholarship Program. The GSP funds international graduate education for exceptional conservationists from Asia-Pacific, Africa, Latin America, and North American indigenous groups. There are several different scholarship funds by purpose, region, etc.
The amount of the scholarships is US$30 thousand to US$36 thousand, in addition to travel expenses and other allowances.
APPLICATION: Scholarship guidelines are posted on the GSP web page. WCS will review applications only if they are nominated by WCS country program directors or by other designated nominators.
WCS offers background information, and provides an email contact for inquiries.
About Graduate Scholarships, and how to apply
2 — Research Fellowship Program. The WCS Research Fellowship Program (RFP) is a small grants program designed to build capacity for the next generation of conservationists by supporting individual field research projects.
The maximum award is US$15 thousand.
APPLICATION: RFP applicants must be citizens of developing countries. An exception is made for applicants who are Native American (US) or First Nations, Métis or Inuit (Canada).
WCS makes annual calls for proposals with focus on themes directly related to WCS priorities.
About Research Fellowships, and how to apply
Geographical Distribution of Grant Activities in Developing Countries
Applying the geographical framework of the Terra Viva Grants Directory, WCS is active in the following regions of the developing world.
Southeast Asia and Pacific Islands: Cambodia, Fiji, Indonesia, Laos, Malaysia, Myanmar, Papua New Guinea, Thailand
East Asia: China, Mongolia
South Asia: Bangladesh, India, Pakistan
Eurasia and Central Asia: Afghanistan
Eastern Europe and Russia: Russia
Sub-Saharan Africa: Cameroon, Congo, Dem Rep Congo, Gabon, Kenya, Madagascar, Nigeria, Rwanda, South Sudan, Tanzania, Uganda, Zambia
Latin America and Caribbean: Argentina, Belize, Bolivia, Brazil, Chile, Colombia, Ecuador, Guatemala, Nicaragua, Paraguay, Peru
Where We Work offers profiles of WCS programs and projects.
The WCS Climate Adaptation Fund makes grants for conservation in the USA.
WCS posts the contact information of its country offices worldwide.
January 2021