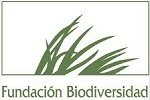 Grants to conservation organizations in Spain and developing countries for biodiversity conservation, with emphasis on Latin America
The Biodiversity Foundation (Fundación Biodiversidad) is a public foundation of Spain's Ministry of Agriculture, Food, and Environment. The Foundation's mission is to preserve natural heritage and promote biodiversity conservation, with special attention to rural areas. 
The Foundation funds conservation projects in Spain and internationally. Activities are organized around several strategies: terrestrial biodiversity; marine and coastal biodiversity; climate change and environmental quality; economy and green employment; and international cooperation.
Grant Programs for Agriculture, Energy, Environment, Natural Resources
Grants for international cooperation in biodiversity, climate change, and sustainable development. The Foundation makes grants for international cooperation projects in research, capacity building, and field projects that contribute to environmental conservation.
Eligibility for international grants (e.g., activities external to Spain) includes nonprofit organizations in Spain; nonprofit organizations in other EU countries; nonprofit organizations in developing countries that have international support from Spain (e.g., through AECID); and international organizations.
About international cooperation
APPLICATION: In the area of international cooperation, the Foundation announces an annual call for proposals. The posted information includes background and context; application guidelines; eligibility requirements; co-financing requirements; application forms; and the submission deadline.
Link to calls for proposals (all categories, including for actions in Spain)
Geographical Distribution of Grant Activities in Developing Countries
Worldwide
Note: Most international cooperation projects to date are in Latin America, and to a lesser extent in Sub-Saharan Africa. However, there are no geographical restrictions.
The Foundation's website is available in Spanish (some parts have been translated to English).
The Foundation offers a projects database searchable by strategic line, year, and geographical area (i.e., Spain or International).
The Foundation provides its contact information.