International Elephant Foundation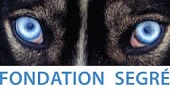 Grants for elephant conservation, education, and research
The International Elephant Foundation (IEF) supports and operates elephant conservation and education in managed facilities and in the wild.
The emphasis is elephant management, protection, and scientific research.
Grant Programs for Agriculture, Energy, Environment, Natural Resources
Elephant conservation, education, and research.Grants support field conservation; field research; habitat protection; conservation education; professional training, technology transfer, and capacity building; and zoo research.
Eligibility for grants extends to institutions, organizations, scientists, and students in the elephant range countries and internationally.
Average grant size is about US$10 thousand per year, although the Foundation will consider larger amounts.
APPLICATION: IEF makes grants through an annual cycle of applications.
The Foundation posts application forms which include information on the themes, criteria, and guidelines for preparing and submitting applications.
Proposals are submitted in English before the specified calendar deadline.
About how to apply
Geographical Distribution of Grant Activities in Developing Countries
Worldwide
Note: In-situ projects are in the range states of the Asian and African elephants. Ex-situ projects are anywhere in the world.
The Foundation maintains project archives.
IEF posts an email contact form.
December 2020