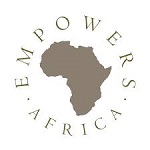 Wildlife protection, land conservation, and support to local communities in Sub-Saharan Africa
Empowers Africa makes grants for education, healthcare, small business development, wildlife protection, and land conservation in Sub-Saharan Africa.
Grant Programs for Agriculture, Energy, Environment, Natural Resources
Projects that link conservation with community development. Empowers Africa takes the view that sustainable conservation is built on community-based collaboration.
Projects support community access to education, health, and business opportunities at or near protected conservation and wildlife areas and World Heritage Sites. Other projects fund programs in urban communities where tourism is a strong source of development.
Grants are to international and African-based organizations whose missions relate to the objectives of Empowers Africa.
APPLICATION: Grants are to 501(c)(3) organizations only. Potentially interested applicants may contact Empowers Africa by email to ask about the grant-making process.
Fiscal Sponsorship. Empowers Africa partners with African nonprofits in order to provide cost-effective solutions to fundraising in the United States by acting as their fiscal sponsor.
About grants
(Note: Empowers Africa does not accept unsolicited grant proposals. Applications are by invitation only.)
Geographical Distribution of Grant Activities in Developing Countries
Sub-Saharan Africa
Empowers Africa publishes its recent grants.
Empowers Africa posts contact information for its office in New York.