African-Eurasian Waterbird Agreement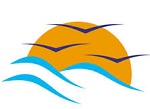 Grants and awards for the conservation of migratory waterbirds in developing and transition countries of Africa and Eurasia.
Principal Office: International
The Agreement on the Conservation of African-Eurasian Migratory Waterbirds (AEWA) is an independent international treaty for waterbird conservation. The AEWA works to conserve migratory waterbirds and their habitats across Africa, Europe, the Middle East, Central Asia, Greenland, and the Canadian Archipelago.
The Agreement encourages coordinated action by its range states in the following themes:
Implementation of measures to improve or maintain the conservation status of waterbird species and their populations;
Sustainable use (hunting and related) of waterbirds;
Increased scientific knowledge about waterbird species, populations, flyways, and threats;
Improved communications, education, and public awareness about migratory waterbirds;
Improved capacity of AEWA range states and international organizations to conserve migratory waterbirds and their flyways.
Grant Programs for Agriculture, Energy, Environment, Natural Resources
1 — AEWA Small Grants Fund. The Small Grants Fund facilitates the implementation of the Agreement in developing countries and transition countries. The initial focus is on grants in African countries that are signatories of the AEWA.
APPLICATION: AEWA's website posts guidelines, application forms, and a calendar deadline for grant applications.
Note: Due to the current unavailability of funds, the Small Grants Fund is currently not accepting new project proposals.
About the program, and how to apply
2 — AEWA Waterbird Conservation Award. This is a cash award to honor institutions and individuals within the Agreement area that have significantly contributed towards the conservation and sustainable use of waterbirds. The Award is open to government and non-government organizations, enterprises, and individuals. It is presented at each ordinary session of the Meeting of the AEWA Parties. 
AEWA offers one award for institutions and one award for individuals, each at US$5 thousand.
APPLICATION: AEWA posts the criteria and procedures for the award, a nomination form, and a calendar deadline for receipt of nominations. The nomination period precedes the ordinary session of the Meeting of the Parties.
Geographical Distribution of Grant Activities in Developing Countries
The developing and transition contracting countries of the AWAE are listed by region, using the geographical classification of the Terra Viva Grants Directory. 
Eurasia and Central Asia: Georgia, Uzbekistan
Eastern Europe and Russia: Albania, Armenia, Bulgaria, Macedonia, Moldova, Montenegro, Serbia, Ukraine, Belarus
Middle East and North Africa: Algeria, Egypt, Jordan, Lebanon, Libya, Morocco, Syria, Tunisia

Sub-Saharan Africa: Benin, Botswana, Burkina Faso, Burundi, Central African Republic, Chad, Congo, Cote d'Ivoire, Djibouti, Equatorial Guinea, Ethiopia, Gambia, Gabon, Ghana, Guinea, Guinea-Bissau, Kenya, Madagascar, Mali, Mauritania, Mauritius, Niger, Nigeria, Rwanda, Senegal, South Africa, Sudan, Swaziland, Tanzania, Togo, Uganda, Zimbabwe
The AEWA extends over 119 range states. The AEWA currently has over 77 countries and the European Community as its contracting parties.
The Small Grants Fund is financed mainly through voluntary contributions, and AEWA is not able to guarantee a regular allocation of funds. The AEWA would like to offer grants on a predictable annual schedule, if financially possible.  
AEWA also states the goal of expanding calls for proposals to developing and transition countries in sub-regions in addition to Africa. 
AEWA's website is a valuable source of news, documents, maps, events, and other information on waterbird conservation. 
Contact provides information for the UNEP/AEWA's Secretariat in Bonn, Germany.