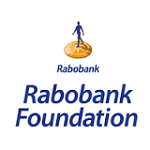 Support for cooperatives and micro-finance institutions in agriculture
Principal Office: Netherlands
The Rabobank Foundation is a part of the Rabobank Group, a provider of financial services that operates on cooperative principles in over 40 countries. The Foundation supports projects that promote economic participation and self-sufficiency in the Netherlands and internationally.
In the developing countries, the Foundation focuses on micro-finance and related support for producer-based agricultural cooperatives. The emphasis is loans, guarantees, and technical assistance.
Grants are complementary to Rabobank's primary focus on institutional development and capacity building.
Grant Programs for Agriculture, Energy, Environment, Natural Resources
Support to rural producers associations and micro-finance institutions. The Foundation works with rural savings and credit cooperatives and micro-finance institutions that operate with a cooperative or member-based philosophy. The Foundation also supports cooperative and member-based producers associations in agriculture and related enterprises.
Priority projects at Rabobank include sustainable ways of farming, processing, and distributing products such as coffee, cocoa, fruit, and cotton. Important aspects include organic cultivation, fair trade, and transparent governance.
APPLICATION: Rabobank Foundation works with member-based organizations (e.g., cooperatives and others) that are registered in the Foundation's focus countries. The Foundation offers loans, guarantees, and technical assistance. The Foundation will consider making grants if they contribute towards institutional development and capacity building.
Geographical Distribution of Grant Activities in Developing Countries
The Rabobank Foundation is active in the developing countries listed below.
Southeast Asia and Pacific Islands: Cambodia, Indonesia, Laos, Philippines, Vietnam
South Asia: India, Sri Lanka
Sub-Saharan Africa: Cote d'Ivoire, Ethiopia, Ghana, Kenya, Rwanda, Senegal, Tanzania, Uganda
Latin America and Caribbean: Bolivia, Brazil, Colombia, Ecuador, Mexico, Nicaragua, Peru
Rabobank has its origins in loan cooperatives that were founded in the Netherlands more than a century ago by enterprising people who had virtually no access to the capital market.
The Rabo Rural Fund supports farming cooperatives and small and medium-sized enterprises in developing countries. They include agribusinesses and cooperatives that have outgrown grants and micro-credit, but are not yet eligible for standard bank loans.
Note: The Terra Viva Grants Directory posts a separate profile of the Rabobank Employees' Fund.