Fruit Tree Planting Foundation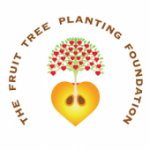 Donations of fruit trees and technical assistance to establish fruit orchards
The Fruit Tree Planting Foundation (FTPF) is a nonprofit charity dedicated to planting fruitful trees and plants to alleviate world hunger, combat climate change, strengthen communities, and improve the surrounding air, soil, and water.
Grant Programs for Agriculture, Energy, Environment, Natural Resources
Donations of Fruit Trees and Technical Assistance. FTPF provides the planting materials and technical assistance to establish fruit orchards used for charitable purposes. The in-kind donations include:
High-quality fruit trees and shrubs;
Equipment;
On-site orchard design expertise and oversight;
Horticultural workshops; and
Aftercare training and manuals.
Applicants must be nonprofit organizations, public or nonprofit schools, or government entities serving a charitable purpose. Applicants must own the planting site or have long-term arrangements to remain at the planting site. They should have nearby water for site irrigation, and the ability to coordinate local volunteers on the day of planting.
Most programs are implemented in the USA. However, FTPF will also consider international projects.
APPLICATION: Applicants fill out FTPF's application form to summarize their organization; to state the purpose of the fruit orchard; to estimate how many trees are needed; to indicate how the trees will be watered and maintained; and to describe bio-physical conditions of the planting site.
Applications are accepted continuously — there is no deadline.
About the program, and how to apply
Geographical Distribution of Grant Activities in Developing Countries
Worldwide
Resources provides helpful guides, videos, and information for interested grant applicants.
The Foundation provides its contact information on the bottom of its homepage.