European Cooperation — Maritime Affairs and Fisheries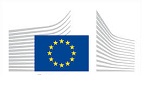 Grants for programs of fisheries management and marine protection in Europe and internationally
Principal Office: International
The EC's Directorate-General for Maritime Affairs and Fisheries (DG MARE) coordinates the administration of the EU's Integrated Maritime Policy, and its Common Fisheries Policy. To these ends, the EU works with international partners and beneficiaries.
The EU's Maritime Policy addresses transport, fisheries, customs, and marine environmental protection — with emphasis on Europe's sea basins. The Fisheries Policy focuses on how to make European and international fisheries more sustainable through policies, laws, economic incentives, alternative production (aquaculture), and marine science.
DG MARE funds competitive tenders and grants in support of its policy objectives. Several programs and projects take a multi-country approach.
Grant Programs for Agriculture, Energy, Environment, Natural Resources
Grants for fisheries and maritime affairs. DG MARE publishes annual work programs for grants and procurement.
Grants include the EU's annual financial support for international fisheries bodies. Grants are awarded to international organizations, e.g., the FAO; the world's regional fisheries councils and advisory committees; and secretariats of international fisheries agreements.
Other types of grants support projects of technical assistance in fisheries monitoring and management at the level of sea basins through cross-border collaboration and pilot projects.
Grants in DG MARE range from less than €50 thousand to more than €2 million.
APPLICATION: For grants that are not decided administratively, DG MARE posts calls for proposals. Each call includes context and objectives, eligibility criteria, eligible costs, how and when to submit proposals, and other supporting details.
DG MARE's calls for proposals
Geographical Distribution of Grant Activities in Developing Countries
Many grants are not offered competitively. DG MARE is able to award them on a non-competitive basis to organizations that have a de jure or de facto monopoly (i.e., exclusive expertise and/or competence), and to organizations named in basic acts of EU legislation. These two categories assimilate a high proportion of the total available funding.
The EU financially supports its fishing industry and coastal communities through the European Maritime and Fisheries Fund, managed by authorities in each EU country. Each country is allowed to subsidize its national fishing industry if it does not distort competition between EU countries.
DG MARE posts news and events that provide considerable basic information about fisheries and maritime issues in Europe and internationally.
Contact provides complete information.